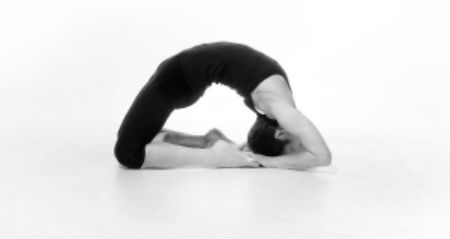 Laurie Greene, PhD, E-RYT, YBR
DIRECTOR
A PhD in anthropology, Laurie has practiced yoga since age 15, having grown up in a "yoga family".  Since then, yoga has become her healthy addiction.   Always an enthusiastic student, Laurie combines her training in a variety of classical "hatha" traditions, bringing insights and techniques from all these to her eclectic teaching and practice.  Training extensively in the Iyengar tradition, emphasis is on safety, technique and proper alignment so that students will get the greatest benefits from their practice, and easily experience the joy that yoga affords every fitness level.  Laurie is also certified in Vinyasa flow and is registered with the Yoga Alliance as an "experienced teacher" and trainer.
Her continuing exploration of classical and newer interpretations of Astanga Vinyasa have led her to study with many amazing teachers; and to all of them she is forever grateful.  The studio has become a place where many of these and new teachers gather and continue to inspire. Having completed her 500 hour certification with the wonderful Edward Clark & Elizabeth Connelly, Laurie's passion lies in blending many styles into a practice that is instructive, creative and fun. Laurie is the proud parent of three grown children!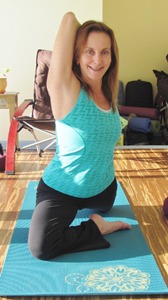 Andrea Sacchetti RYT, CYT
Andrea has been practicing yoga since 1990 and teaching since 2004.  She loves helping people learn how to control stress and keep in touch with their own mind/body connection which is crucial to self-healing and self-acceptance.  She received her 200-hour certification from The Kripalu Center for Health and Healing in Stockbridge, MA.  Always eager to learn and experience more, she continued her studies with Laurie Greene and Edward Clark at YogaNine in Smithville, NJ completing her 500-hour certification.  Andrea is eternally grateful to all of her teachers for enhancing her yoga practice and improving the quality of her life.
Steve Whitford, RYT
A naturalist (not naturist!) and environmental planner, Steve takes a break from his life in the woods and swamps of New Jersey to teach a hip and energetic class. Steve blends contemporary and traditional music with flowing vinyasa sequences in the eclectic Yoga Happy Hour. Steve completed the Yoga Nine 200 hour Teacher Training and is a great admirer of many yoga traditions. Steve is know for incorporating funky grooves into his class "score" and his "Steve Mixes" are much sought after by local teachers.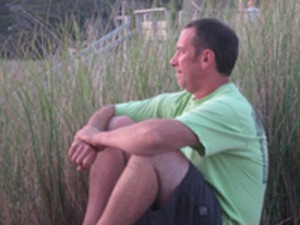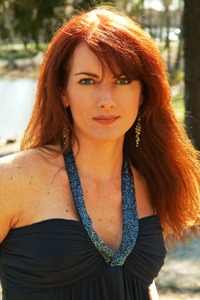 Andee Wimberg, RYT
A certified Pilates instructor, Registered Yoga Instructor, Massage Therapist* and Reiki Master; Andee combines a variety of perspectives in her warm and light hearted teaching. She has studied with many master teachers from all over the world. Her rich training background includes Pilates training at the Physical Mind Institute in Washington, D.C., certification as a Registered Yoga Teacher through Yoga Alliance with Laurie Greene at Yoga Nine, and Reiki training with Masters from the Usui Master Lineage. She has been a massage therapist* for over 12 years and has studied with some of the finest bodywork teachers in the States. Andee continues to dedicate herself to the yogic discipline and to the pursuit of spiritual and physical wellness for herself and her clients. Her massage therapy* and Reiki practices are geared toward releasing the body from physical and energetic limitations so that her clients may enjoy life more fully. The sacred bonds that exist between Andee and her clients continue to enrich her life beyond measure.
Andee is also available at the studio for Bodywork, Reiki and Private Pilates Mat classes. http://www.andeewimberg.com
Luisa Cilurrzo, RYT
Luisa took her first Yoga class few years ago and knew that her life was going to change. Her professional path leads her to the worlds of Quality Assurance but her heart and spirit drew her to Yoga. The practice of Yoga was at first a starting point for self discovery during a hardship of life transformation. Yoga helped her bring clarity to her life and inspired her to self growth. Luisa wanted to learn more about Yoga and how to help people find serenity and bring balance to their life. She focuses on melting technique with a rhythmical flow. Her focus is to empower students by building their confidence in the approach of the asanas and to practice with passion and enthusiasm by creating a serene and warm environment. Luisa studied with Laurie Greene to obtain her 200 hour Yoga Certification and continues to practice with Laurie and also studies Iyengar Yoga with Michele Franey in her life long journey of self discovery.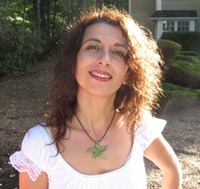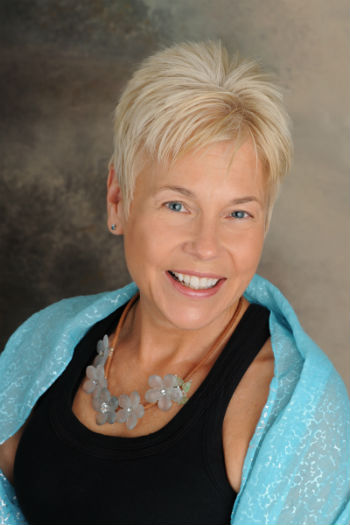 Naida Burgess, M.Ed., CYT, RYT
Naida currently resides in Galloway NJ. She has a Master's of Education, B.S. in Nutrition and Food Science, and 500 hour certification in Yoga Teacher training. She has been teaching Yoga for 15 years and loves to share her sense of humor to encourage others to laugh out loud. She teaches Gentle/Restorative Yoga and hopes to stretch both your body and mind while helping to relax, restore and rejuvenate. Naida loves spending time with her family (husband, two daughters, two sons, and cat) and friends. She practices mindfulness and loves to cook, garden and be outdoors.   
Pamela Brantley Lewis
A yoga practitioner for the past ten years, Pamela believes strongly in all forms of bodywork as part of a path to a healthy, happy body, mind and spirit.  Her interest and ongoing studies in metaphysics, Reiki, therapeutic yoga and mind-body psychotherapy* has all lead Pamela to teach yoga, with a concentration in Yin Yoga. Yoga Nine has always been her home base studio, completing her teacher training under Laurie and intensive workshops with other great guest instructors. Her pedagogy focuses strongly on techniques in chakra opening and balancing, and mindful meditation.  She believes the practice of yoga has a place in everyone's life. They have only to discover it.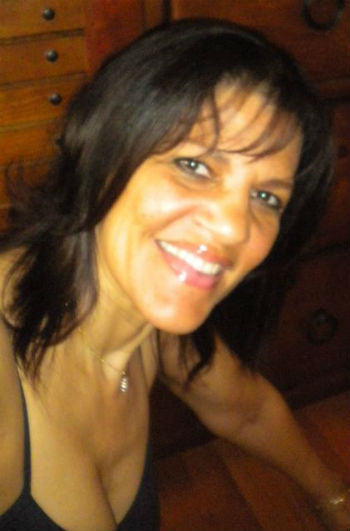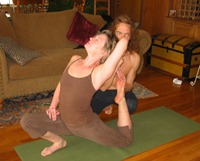 Betsy Platanella, RYT, CYT
Betsy has practiced yoga for many years and became a certified Kripalu yoga teacher in 2004. She is a member of the Kripalu Yoga Teacher's Association and continues her studies in the yogic traditions. Betsy has worked as a licensed physical therapist* assistant for over 20 years and as a certified massage therapist* for 10 years with specific training and concentration in myofascial release, neuromuscular therapy* and other forms of therapeutic* bodywork.
Barbara Wunder, RYT
Dancer and Yogi, Barb combines form and movement in her smooth flowing vinyasa classes. Barb completed her training at Yoga Nine, and runs a dance school and new yoga studio in Mays Landing New Jersey. Mays Landing Dance Works. Barb's teaching is inspired by her training in classical ballet and modern forms. She is pictured here with the chocolate loving family, yogis all.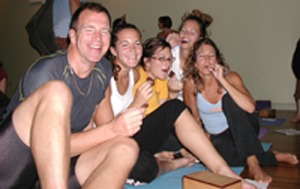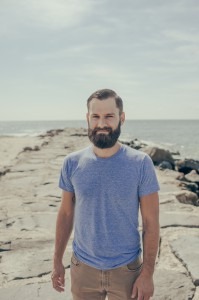 John Mason, RYT-200
John came into Yoga Nine at the behest of his now fiancé and the temptation of half priced classes and since then has not looked back. Immediately hooked, he immersed himself in classes, started coming more frequently and jumped on the opportunity to take Teacher Training with Laurie Greene in the 12-13 class. Focused on breath, movement, and flow John looks to incorporate all of these into a fun, eclectic, challenging, and safe class where all can learn, be present, and sweat. John continues to study with his teacher, Laurie Greene, and exploring a variety of traditions to continue to grow his Hatha Yoga Practice.
Mark Son, RYT
Mark was first introduced to Yoga at a meditation retreat in Massachusetts in the Summer 0f 2010. He had no clue what it was about but it called to him. He ended up taking a Yoga course at what was back then called The Richard Stockton College of New Jersey (lengthy name now Stockton University), with none other than the great Dr. Laurie Greene! He since has trained with her extensively and explored many other traditions and learned from a myriad of instructors to which all of these experiences channel through him in an ever-changing, always beginner friendly, meditative asana-packed flow vinyasa with long deep holds combined with a boost towards involution and the transcendence of this mind and body. Be here now, aware of the words on the screen, the sounds you hear, the sensations you feel, life is already here and is way to short to wait for anything coming in the future or something that happened in the past to disallow you to enjoy the only one moment you ever have. "Just practice, all is coming" -Sri K Pattabhi Jois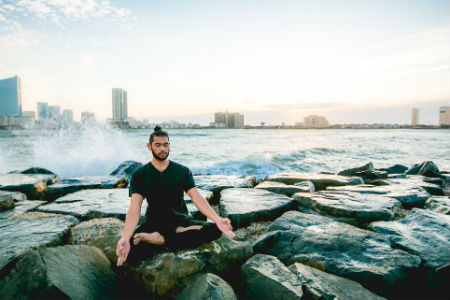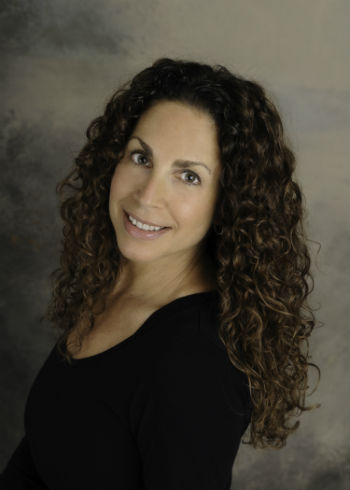 Robyn
Traditionally trained in Western medicine, Robyn always knew that there was something missing in her education. She initially felt the healing effects of yoga in class at Yoga Nine and was motivated to share the gift of yoga with others. Robyn began her studies with Laurie Greene and continued her education at Kripalu with Integrative Yoga Therapy* for certifications in Professional Yoga Therapy*, 500 hour Yoga Teacher Training, as well as a mentored internship to achieve 1000 hours.
Robyn believes optimal health is obtained by focusing on the whole individual: body, mind and spirit. Her therapeutic* yoga practice, Yoga Heals 4 Life, integrates traditional Western medicine with the Eastern science of yoga. In her classes and private sessions, she teaches students the tools needed to take an active role in their journey to healing.
Robyn's passion to help those afflicted with cancer grew out of her many years in medical practice witnessing firsthand the need for more complete patient care. She has studied with both Y4C Yoga for Cancer and Exclusive Yoga for Breast Cancer in an effort to best serve the needs of cancer survivors.
Robyn is beyond grateful for her wonderful family, friends, teachers and students and can be reached through her website at www.yogaheals4life.com
Diane Hulse-Hiller
Diane is not new to yoga or fitness. She tried yoga for the first time as a teenager and has been exercising and practicing ever since. From this passion she became certified as a group exercise instructor, personal trainer and received her Yoga Alliance RYT 200 with 50 extra hours in special populations.
Diane is certified in Dynamic Gentle Yoga from Kripalu Center for Yoga and has trained at Duke University Integrative Medicine with certification in Therapeutic* Yoga for Seniors! She holds certifications in Yin Yoga, Older Adults Exercise Programs and the Arthritis Foundation. Diane is also a certified Life and Wellness Coach.
Diane brings creativity and compassion to her teaching. She is excited to share her passion to her students and guide them in any way she can, offering her students the freedom to listen to their own practice. If Diane is not teaching, you will most likely find her near or in the water. She loves living near the ocean; swimming, surfing, sailing and SUP.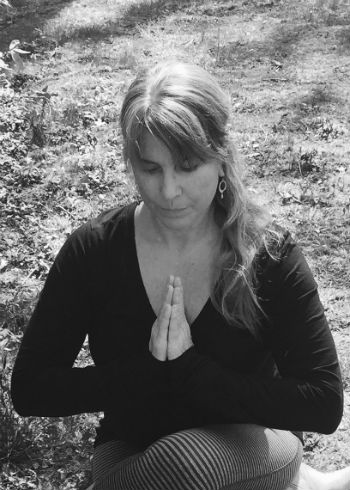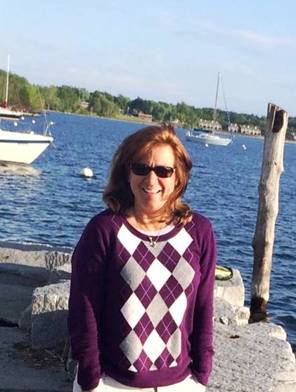 Joyce Glick, P.T, MHS
A graduate of Thomas Jefferson University, Joyce has worked in the physical therapy* field for over 25 years.  A life long athlete, Joyce has found Yoga to be the perfect total body challenge.  Joyce completed her 200 hour certification with Laurie Greene at Yoga Nine Studio in Smithville. She is excited to combine her knowledge of the musculoskeletal system and functional movement patterns with the mind-body connection of Yoga.  Helping others experience yoga in a safe and fun environment is Joyce's main goal in teaching and engaging newcomers to this wonderful and rewarding practice.
Tonya DiNofrio
Tonya DiNofrio has taught group classes since 1985 and loves to explore body alignment and movement.  Years of teaching, swimming, and competitive cycling brought it's share of injuries and ultimately led her to yoga.  The numerous unexpected benefits are what hooked her, eliminating chronic low back pain, steadying the breath while caring for a terminally-ill loved one, and easing the anxiety of life's occasional crises.  She rarely teaches the same class twice, preferring creative flows fueled by the energy within a room. She believes yoga can heal the mind, body and spirit – as long as we leave our ego and self criticism at the door, along with our shoes.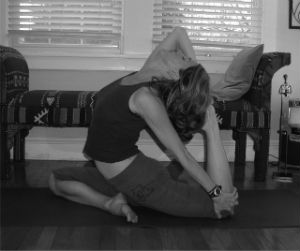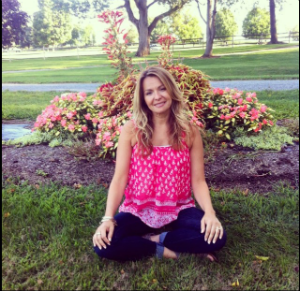 Rebeca Mattiello, RYT
Drawn to her first yoga class by rumors of its' healing capabilities and a quest to develop a healthy relationship with her body she was surprised to discover a profound sense of stillness that had previously eluded her. She immediately knew that she had to devote herself to learning all she could about this practice and that she had to share it as well. The deep connection was instant and solid. She is dedicated to providing direct and vivid instruction while focusing on movement with breath and proper alignment. Her classes foster an atmosphere of encouragement, honoring students as they are while inspiring them to grow in a light hearted environment. Her mantra is to allow her life to be of service to others and considers herself blessed to share the gift of yoga. She is grateful to all her teachers and her beautiful family. Both continue to inspire and teach her daily. Join her on her journey to push the limits and become fearless and flexible both on and off the mat.
Curt Wunder, RYT
Long-time student of yoga, triathlete and business owner, Curt combines his tenacity and curiosity in his rendition of the hip and heavy Yoga Happy Hour. Curt challenges his classes with a whole lot of Yang and a strong emphasis on breathwork. All our power and balance, comes from our breath. Curt and his wife Barb completed their teacher training at Yoga Nine.
Emari DiGiorgio, MFA, RYT
Legend has it, Emari's long hair must remain un-cut until she removes the ancient curse placed on her bloodline, and the spell has something to do with aligning her hips in Virabhadrasana I. When she's not sunning herself at the shore or studying yoga with Laurie Greene, she is an Assistant Professor of Writing at Richard Stockton College and a New Jersey State Council on the Arts Poet-in-the-Schools. She is a graduate of New York University's MFA program in poetry and a recipient of a 2007 New Jersey State Council on the Arts Poetry Fellowship. She also teaches a monthly creative writing workshop at the South Jersey chapter of Gilda's Club. Whether she's teaching metaphor or Tadasana, she hopes to create a positive and engaging learning environment, where one emerges with greater understanding and skill, a renewed sense of self, and the confidence to take risks.
Tonya Dinofrio, RYT
Tonya has been a fitness enthusiast for the past 23 years. Many years of competitive cycling, combined with a few mountain biking accidents, left her with chronic low back pain. Trying conventional treatments with no relief, she eventually found that daily yoga and pranayama practice offered the best release. The stability and strength gained through yoga practice have transcended all other areas of her life, including cycling. She's thankful that her husband and 3 children encourage and support her love of yoga and are becoming interested in the practice themselves. As a devoted Christian, Tonya believes that yoga is for everyone and that we each take from the practice what is needed to enrich our lives mentally, physically, and spiritually at that moment.
Ray Stover, NCMT, LMT
A Nationally Certified and Licensed Massage Therapist* with a Masters in Aeronautical Science and a Bachelors in Civil Engineering; Ray has worked in the holistic community for 15 years giving wonderful customized massages.Ray specializes in combining advanced massage techniques to produce a beautiful personalized session.His advanced training in massage included private lesions with some of the masters in the industry. Ray teaches couples massage classes and advanced massage techniques to other massage enthusiasts.Ray loves to share his passion for massage to create a fully customized and personalized massage session that you would reminisce about for a long time.
Robin Cohen-Feehan, CMT, ATMAM
A Certified Massage Therapist* and a Bachelors Degree in Sociology & Anthropology; Robin has worked as Social Worker in the community for several years. Understanding the connection between the brain and the body is core to her practice. Robin specializes in Connective Tissue Massage or Myofascial Bodywork, Structural Integration, Deep Tissue and Pre-Natal Massage and is an ATMAM (Arvigo Techniques of Maya Abdominal Massage) Practicioner. She is also an Infant Massage Instructor for Parents and Caregivers. She has worked in the alternative and complementary health field since 1990. When working with Robin, you receive the benefits of her experience and training in Massage Therapy*, Herbal Medicine, Holistic Lifestyle counseling, Nutritional and Dietary Information and Natural Childbirth and Childrearing. Robin's quest to provide a healthy, joyful life for her children and family has broadened into providing care for all.
Sue Seiter
Sue has been in the fitness industry for over a decade teaching yoga classes and training clients at numerous facilities in Southern Ocean County with a strong background in Yoga and Weight Training. Upon taking her very first yoga class many years ago, she knew teaching health and wellness was something she was going to do for the rest of her life. Sue holds numerous certifications.
She has completed her 200 hour teacher training with Laurie Greene from Yoga Nine. She holds certifications from AFAA and AAAI/IMSA as a level 3 Yoga instructor, personal trainer and group fitness instructor as well as being a Life/Wellness Coach. She is always seeking continuing education credits through attending various workshops and trainings.
Her passion and goals are to help her clients find strength, balance, awareness, and peace on and off the mat through her teachings and trainings. She is forever indebted to her teachers, her students and the many people who share, have shared and will share her journey with her.
Louise Kmosko
My yoga journey began a few years back while looking for healing from an injury and searching for a respite from the rigors of teaching middle school.  I quickly discovered that yoga was so much more and my regular practice eventually led me to a 200 hour teacher training class guided by Laurie Greene as well as all the other generous, expert, wise, and amazing teachers who were a part of that training.  The discoveries continue with every class, whether with the community of winter yogis or with the influx of energy and excitement that arrives each June with the beach loving summer yogis.
My joy in teaching is to share the connection between breath and movement, body and mind, individual and universal energy.  Knowing that every student comes to class at a different point along their yoga and life journey, class is a wonderful place to connect with the energies and challenges that carry us forward.  I am honored to be a part of the Yoga Nine community and am challenged and grateful to continue to learn from both my teachers and my students.
David Nicholas Sirgany
An ardent practioner of Iyengar Yoga for more than twenty-five years, David's depth and passion for the subject shine forth brightly in his teaching. He is an Iyengar certified instructor based in San Francisco and teaches both nationally and internationally.
David has apprenticed under Senior Instructor Manouso Manos since 2000, and continues to travel regularly to India to study directly with the Iyengar family.
Improve your health and wellness today
THROUGH YOGA, MEDITATION AND RELAXATION